Winnersh Triangle is a 1.5 million sq. ft business park located in Reading and home to a wide range of businesses. International and start-ups sit side by side with a central meeting place bringing the business community together.
650 Winnersh Triangle is a self contained office and warehouse building which was in need of a complete strip out and refurbishment to enable a new tenant to move in. Ozone were approached by Frasers property, owner of the park, to tender for the Cat A works which we subsequently won.
The office space of the building is on two levels with toilets on both and a break out area. The warehouse is a huge space with rear loading. Refurbishment works began with a complete strip out to take the building back to basics. The warehouse needed new loading doors and a completely new screed floor. The office space had new air conditioning, lighting, flooring, decoration and toilets. The glass doors between the floors was also replaced.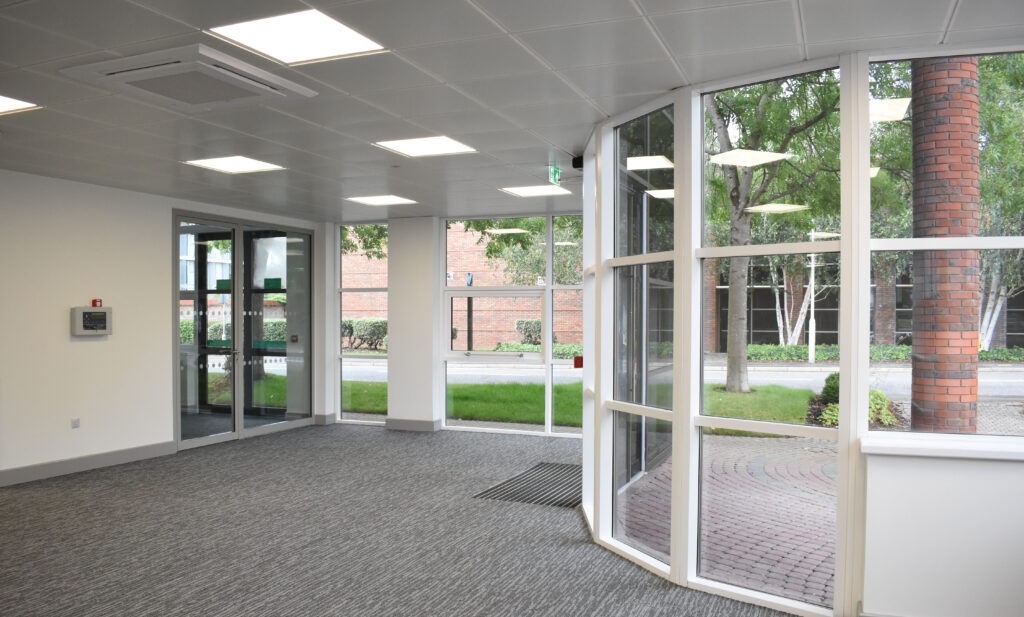 Key Design Considerations
Neutral colours are used to enable corporate colours to be incorporated.
There is plenty of natural of light so gentle ceiling lighting was chosen.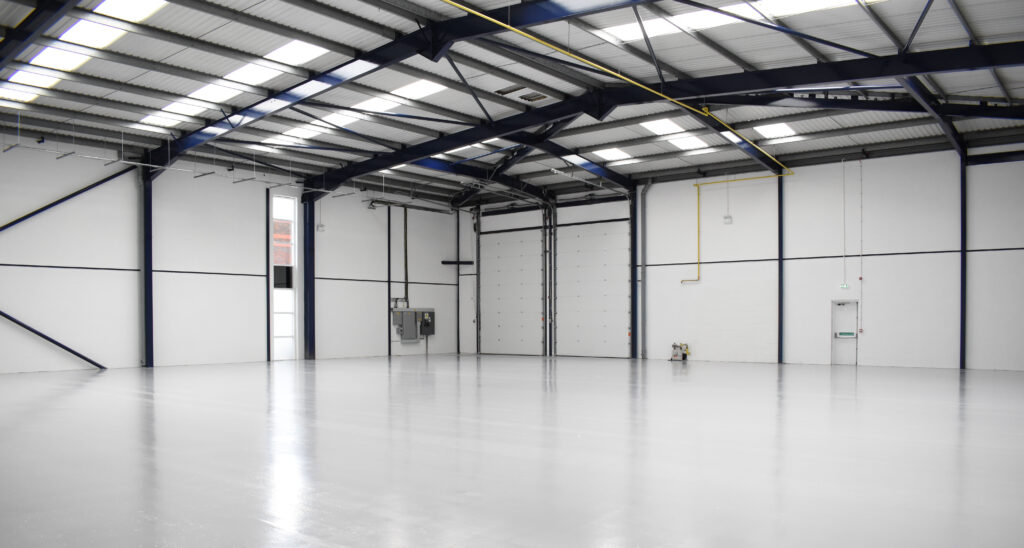 What is a Cat A fit-out?
In short, Cat A is the very basic fit-out which a commercial building  undergoes during refurbishment. Many people describe this as the 'empty shell' phase as it is simply essential works and construction done that generally do not add to the aesthetic, function, or usability of the establishment.