InterSystems is a global software technology leader with offices in 22 countries. They support our health care systems, businesses and governments ensuring reliable access to data.
Intersystems acquired Felsted House in Windsor, a Cat A office building that required a full fit-out. Ozone Interiors were awarded the contract to carry out a design and build service for the office space, which covered 7,000 sq. ft. The large empty office space needed to be converted to incorporate a number of individual offices and training suites. Our designers wanted to create a corporate space that would also inspire staff. Making maximum use of the natural light available was an important aspect of the process.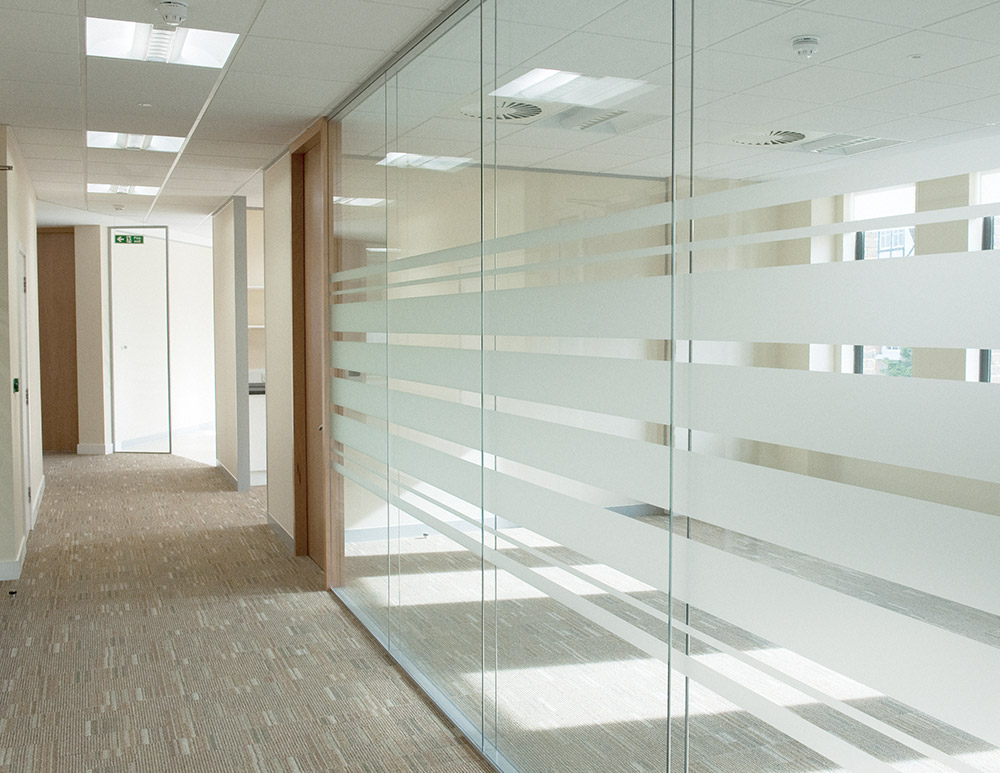 Key Design Considerations
The natural light is able to flood through the office space with the use of glass partitioning.
The neutral decorations enhance the light and airy feeling of the space.
The open plan office is fitted with floor power points for ease of desk placement.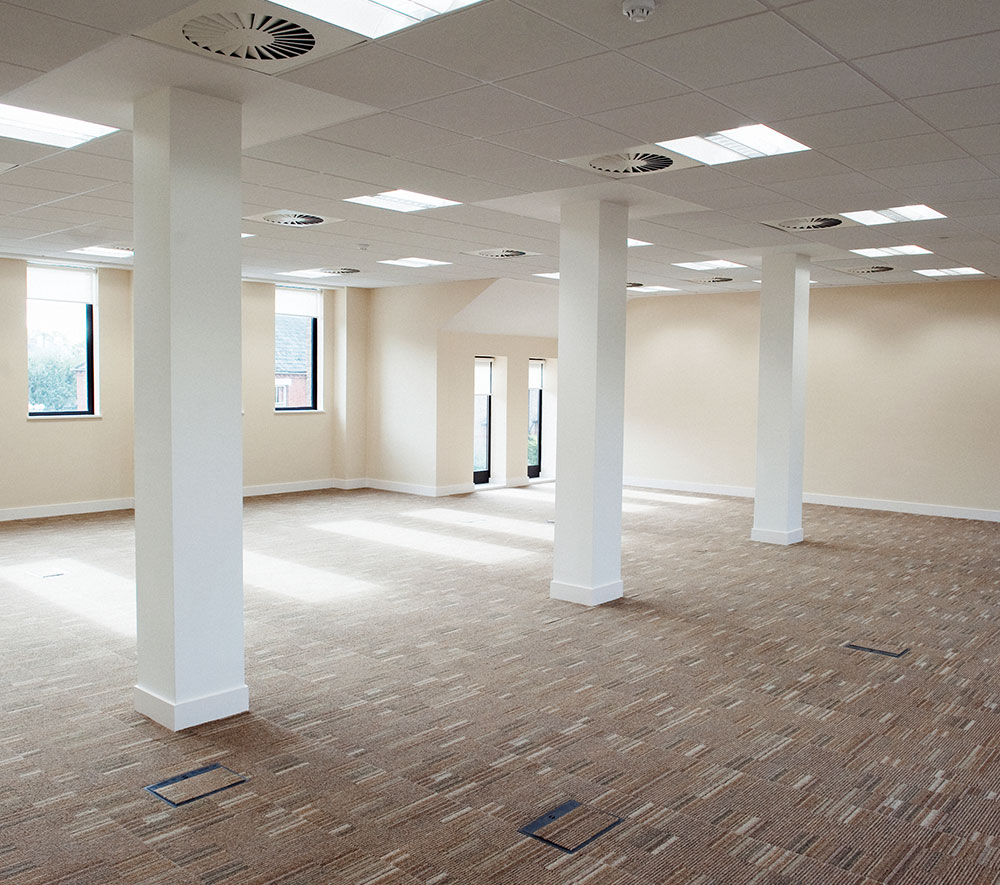 How we created the workspace
The final designs were approved, and our specialist contractors got to work. Once the mechanical and electrical components were installed, the interior design began to take shape. A minimalist glass partitioning system was installed to let the natural light flow through to the central parts of the building. Individual offices and meeting rooms were installed around the exterior of the space. Relaxation break-out areas and staff tea points were also installed.
Ozone worked closely with the client to achieve the look and feel of the InterSystems corporate image. The project was finished successfully on time and on budget.