You may not want to move your business but your workplace just isn't working for you anymore. A move could mean losing staff and customers. And of course there is the expense and upheaval of relocating.
There is another solution. An office refurbishment is the most cost effective way to modernise and transform your office space. Office space you didn't even know you had can become apparent when an office is designed effectively. In the process, you will also be re-energising your staff by providing an inspiring place of work.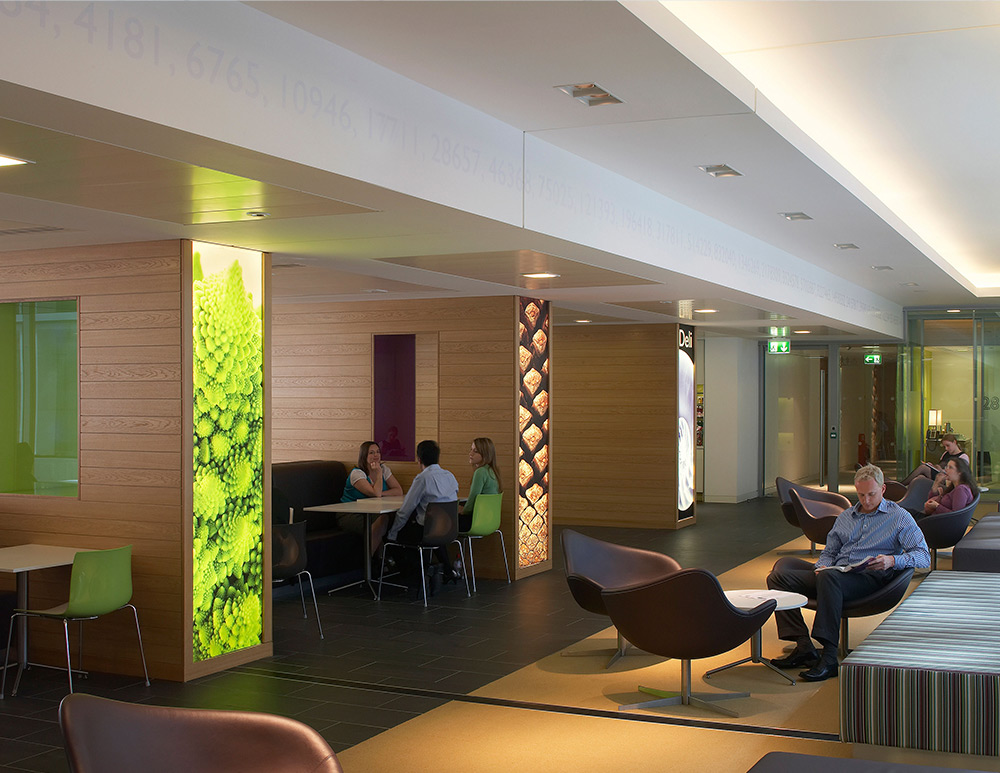 Revitalise your space
Office refurbishment is a great way to improve and creatively maximise the use of your office space. It provides all the benefits of having new offices without the burden and costs of actually moving. It's not just a case of choosing new carpets and new furniture. A well designed office can change the dynamics of how you work. It can install a sense of pride for workers and boost productivity whilst attracting and retaining talent.  Contemporary office spaces will also impress your customers.
Brief
There comes a time when your office space does not work for you any more but you do not know how to improve it. During consultations, we can understand how you envision your office functioning. We can then get to work to produce the best possible design for you and your business.
Design
Your staff need to be able to communicate effectively, move around the office easily and sit at their desks comfortably.  Inspiring office space should be visually pleasing, clean and crisp. Our design team will create an office layout which utilises every space to its maximum effectiveness, transforming any under used spaces into places of inspiration. 
Hand-over
Our dedicated teams are used to working to tight deadlines whilst still delivering work of the highest standard. We have the people in place to ensure your office refurbishment will be completed on time, on budget and with the minimal amount of fuss.
Post Care
If you have any queries regarding any of the installations or finishes that we have carried out post project, we will be more than happy to give you any advice you may need. We will also provide you with an Operations and Maintenance file which will detail all the design and build information for your project.