Ozone Interiors have completed the brand new office space Vail Williams at the Apex Plaza in Reading
Ozone Interiors were delighted to have the opportunity to build the new offices for. The company was relocating from a business park in Reading to the town centre. The Apex Plaza is an iconic office building, with a seven-storey high atrium filling the building with natural light.
The single storey office space was in need of modernising and tailoring to the needs of the company. The new large break out area is surrounded by state of the art office booths for private meetings and quiet space. There is an open plan workspace area and more relaxed places to meet. The decoration reflects the corporate colours of Vail Williams.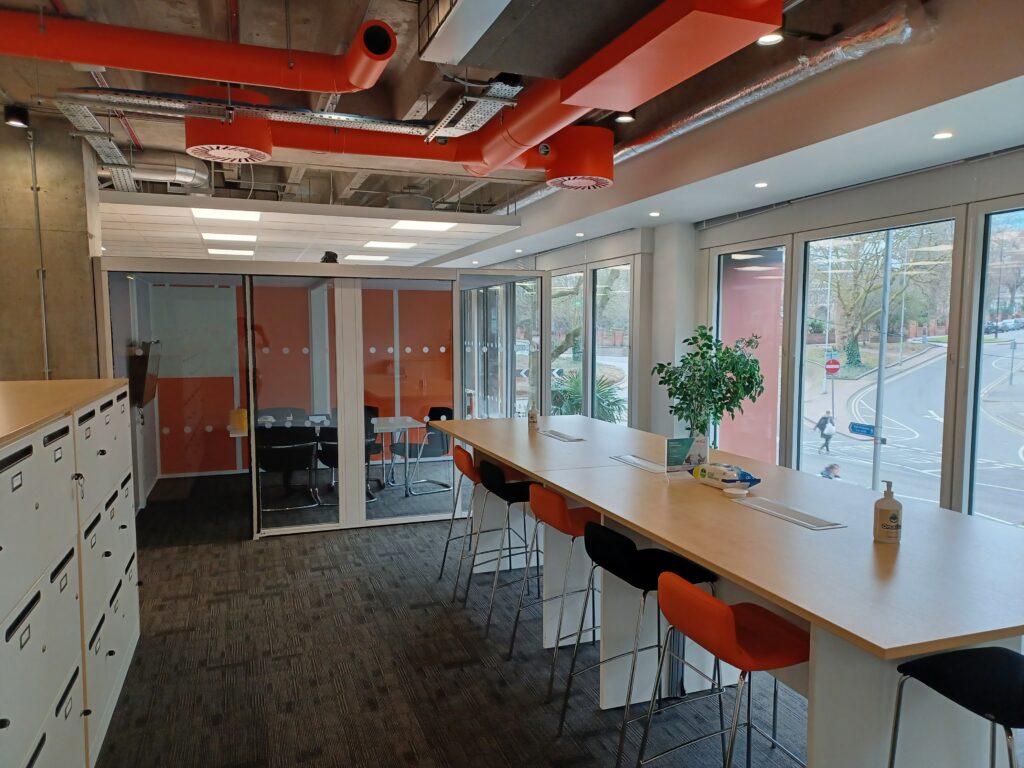 Key Design Considerations
To make the most of the natural light within the office space as it has two walls of glass with views across Reading.
To incorporate the corporate colours of Vail Williams across the workspace including the choice of the contemporary furniture..
To create a corporate but welcoming space that would be inspirational for workers and clients.