Forbury Place is a highly desirable business complex in the centre of Reading and home to a number of international businesses. It is designed for cutting-edge, flexible working.
No 3 Forbury Place is owned by Prudential and managed by M&G Real Estate. The modern complex in the heart of Reading consists of three large buildings with a total of over 600,000 sq ft of Grade A workspace. Ozone Interiors won the tender for the project to convert an empty office area of over 10,000 sq ft into three prestigious office suites that could be let to businesses. The brief was to create office suites that would reflect the future as we approach a new post-pandemic way of working. Businesses want to be able to offer flexibility to their employees, with desk sharing and large open areas to relax in or get creative. The future of the office space is more fluid, and we believe that Forbury Place fully reflects this.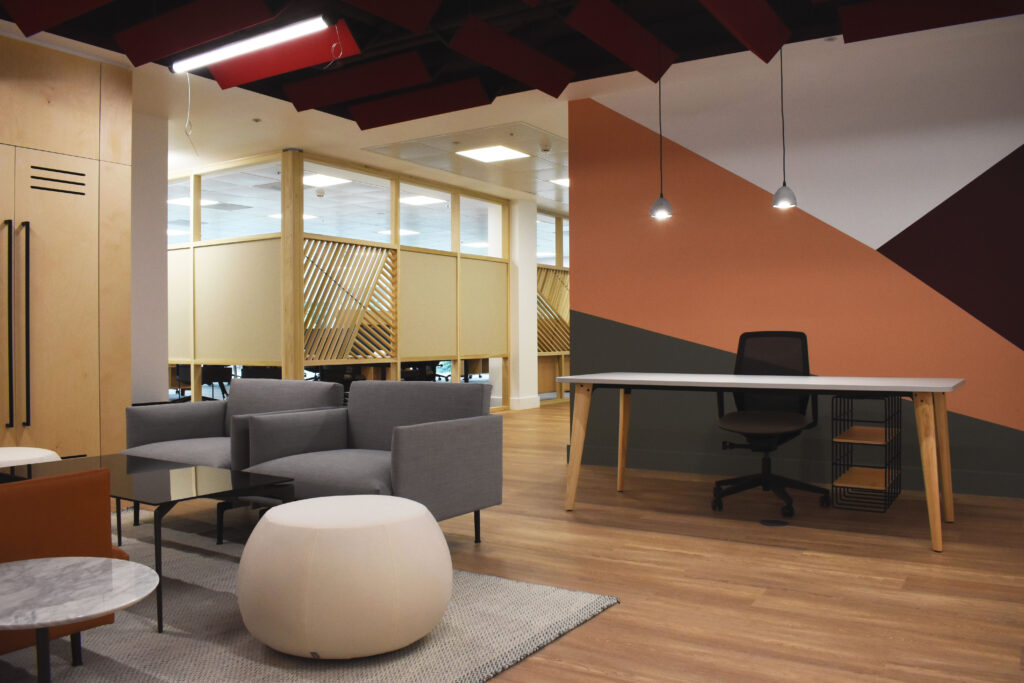 Key Design Considerations
The warm shades of colour and the careful selection of natural fabrics and a flooring create an inviting areas to relax.
The use of natural foliage soft lighting and plenty of seating areas enhance creativity and boost morale.
The wonderful natural light floods over the working areas. There is plenty of room between desks for ease of movement.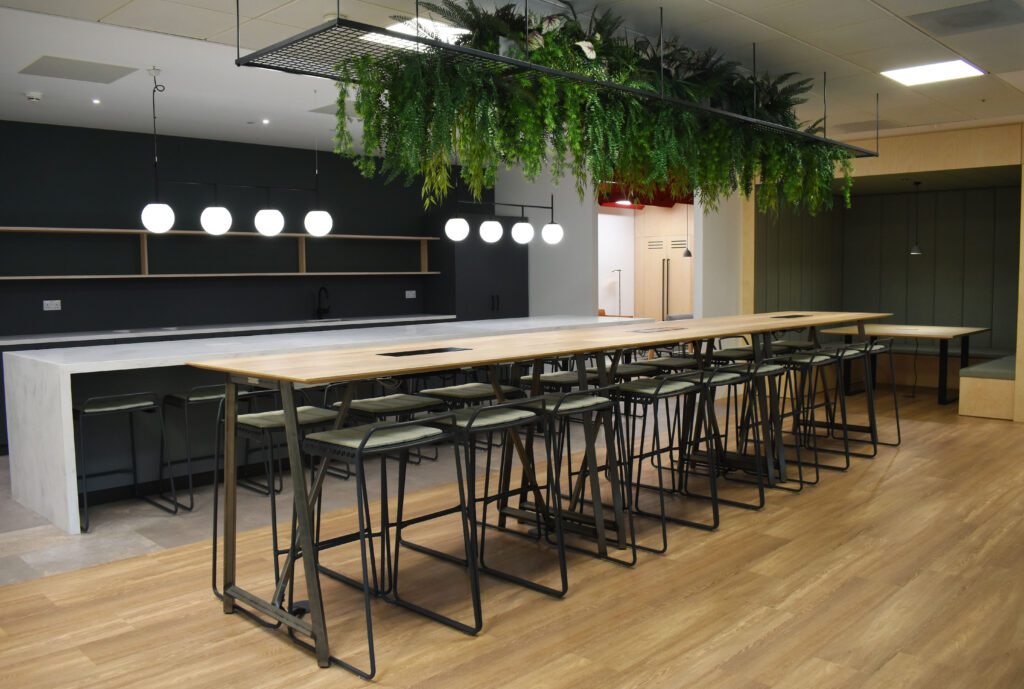 How we created the workspace
Once electrical and mechanical components had been installed, the large area was divided into three suites. The glass surround of the building meant that each suite was swathed in a wonderful natural light. The design allocated all the desk space on the outer areas to ensure that the use of the light could be maximised. Each suite has an inviting reception and large break-out areas.  As so many of us have been used to working at home, it was important that the break-out areas were inviting and comfortable. Places that people could relax in and enjoy, whether that be to carry out work or to take time out. The use of plants creates a sense of calm along with the muted tones of the fabrics and decorations. The lighting was also chosen to create a feeling of warmth.