Ozone Interiors have successfully completed a full fit-out of the second Pirates Landing in Wokingham.
It was all hands to deck as Ozone Interiors completes the second of the Pirates Landing children's soft play centres. The first was in Camberley, the latest in Wokingham. The second in the venture of the privately owned centres was delayed due to the pandemic. Ozone pulled out all the stops though to ensure that the centre was up and running for the Easter holidays.
The new modern site in Wokingham is part of a regeneration effort in Elms Field by the local council. The large space for Pirates Landing had to be designed to encompass a pirate ship deck, a large climbing frame soft play area, and a cafe. As this building had not been previously occupied, initially all mechanical and electrical works were installed. From there, the decorations were completed and hard wearing flooring was laid. A bespoke reception and cafe bar was built on site before the final installation of the play frame.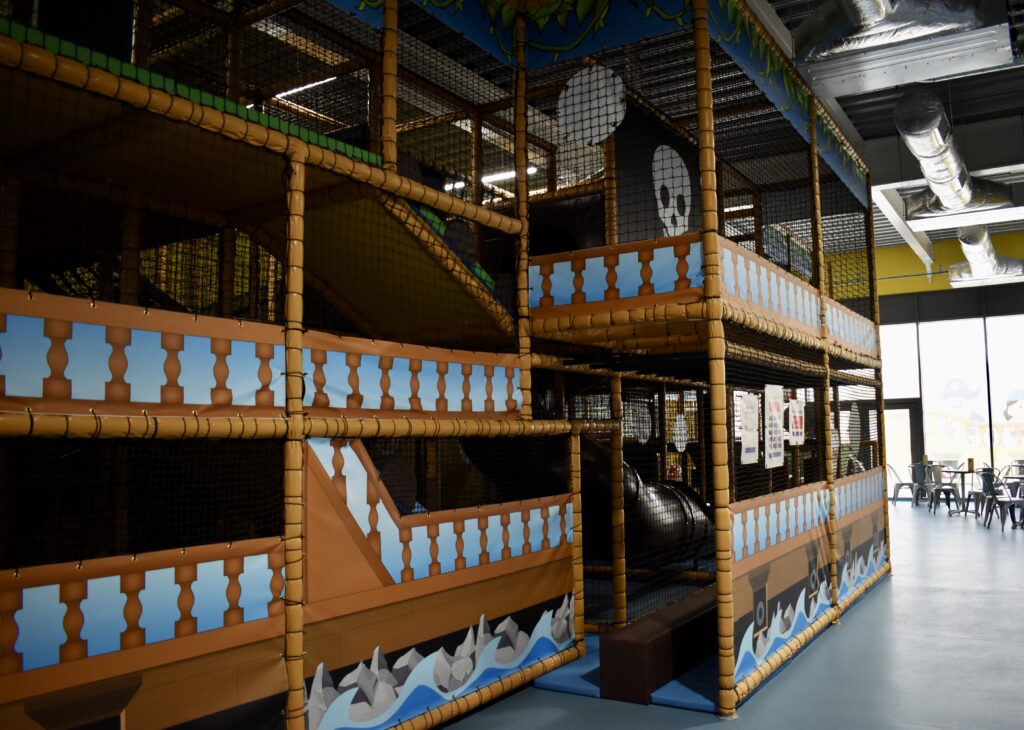 Key Design Considerations
Child safety is paramount when designing for such a project. Every aspect had to be carefully considered to meet health and safety requirements.
Bright colours were selected to reflect the fun nature of the project.
As well as being safe and fun, items chosen had to be hard wearing for the high foot fall rate.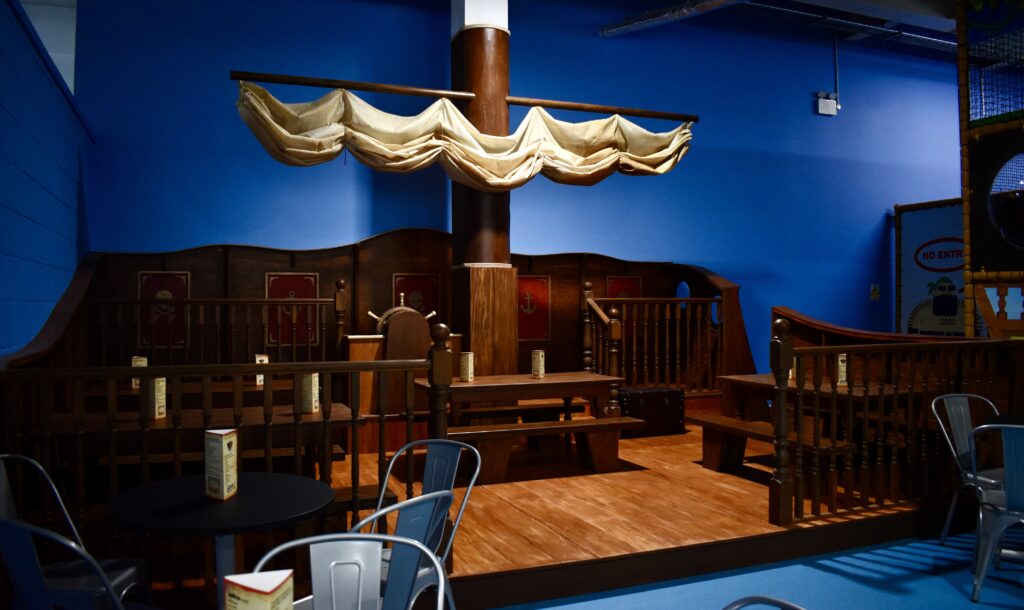 Designing a soft-play area
Our design team had a blank canvas to work with and they had already worked on the first Pirates Landing project in Camberley. This gav them a good idea of what was expected. The brief was to ensure a safe, fun place that could incorporate a cafe with seating, the large frame soft play area and the pirate ship. There would also need to be a large reception, toilets and storage facilities.