ESA are a leading provider of accommodation solutions for the corporate market. Their head office is in Newbury.
The building ESA occupied was full of character, but it was in desperate need of a refresh. Ozone were instructed by ESA (Executive Serviced Apartments) to fully refurbish the cramped offices into a bright, spacious workspace. They required a new office plan designed to capitalise on the office space available for an expanding workforce.
An open plan office area with partitioned meeting rooms, executive offices and break out areas was to be incorporated into the design.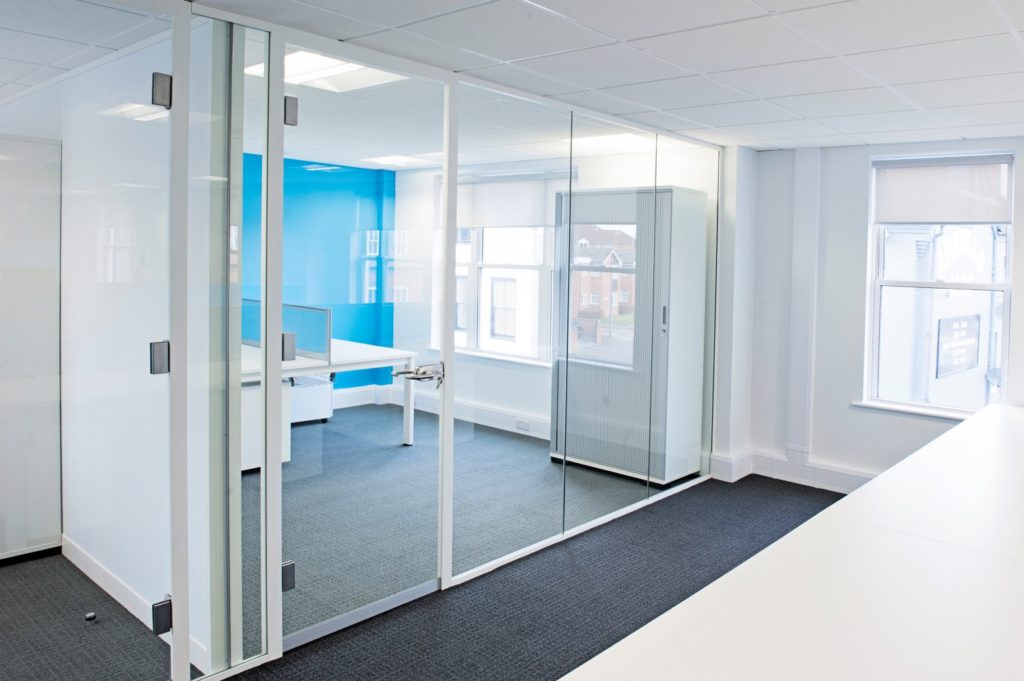 Key Design Considerations
The white office furniture with contrasting pale blue creates a light and calm ambience to the office space.
Clear glass partitions allow the light to flow through the whole area.
The design has effectively made the most of all the space available, the white décor gives the illusion of openness.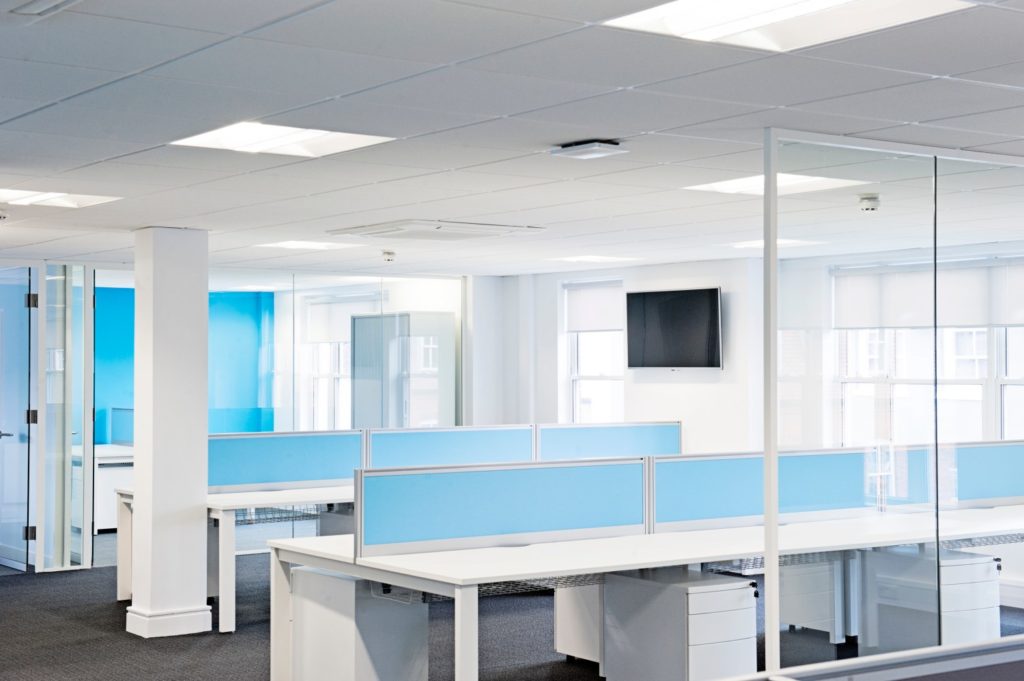 The Solution
We put our design team to work and they were able to create a solution that would work for the business now and in the future. The workspace was spread over four floors, so it was a challenge to make the area flow. But with imagination, practicality and style a plan was created.
It was important to ESA to have the company brand reflected in the refurbishment which was done through the colour scheme. There was plenty of natural light which the designers capitalised on, creating spaces that were light and airy but with a contemporary feel. Glass partitions were used to determine work areas and white office furniture completed the look.